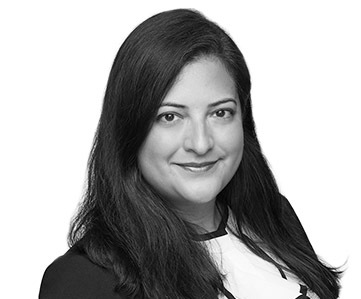 Dr. Rémy Gerbay is an international arbitration lawyer whose practice focuses on cross-border commercial disputes, international investment disputes, as well as related litigation.
Trained in the U.K., U.S., France and Switzerland, he represents clients across various sectors, including energy, infrastructure, transportation, pharma, banking and telecommunications. He has experience with ICC, LCIA, UNCITRAL, Swiss Chambers, DIAC, and ICSID arbitration.
Dr. Gerbay holds a (permanent) academic appointment at the University of London (Queen Mary). A former Deputy Registrar of the LCIA, Dr. Gerbay is the author of leading treatises on LCIA arbitration and on arbitral institutions. He was appointed by the ICC Secretariat to the editorial board of the "ICC Dispute Resolution Bulletin," on which he currently serves.
Dr. Gerbay has been described by Who's Who Legal as "outstanding both on a technical and practical level; really sharp and on the money…" and "[a] great cross between academic and practitioner... [who] impresses peers with his "strong understanding of business and his perfect grasp of both civil and common laws"." He also has been listed by Legal 500 for international arbitration in both the U.K. and the U.S.. Dr. Gerbay is a former Co-Chair (2013-2017) of the Young International Arbitration Group (YIAG), a 10,000+ member organization of young practitioners established by the LCIA.
Immediately prior to joining the firm, Dr. Gerbay was Of Counsel at a leading U.K. international disputes boutique law firm, where he represented parties at arbitration, sat as an arbitrator, and developed the firm's arbitration practice. Earlier in his career, Dr. Gerbay co-headed, as Deputy Registrar, the Secretariat of the London Court of International Arbitration, practiced international arbitration as an attorney in Herbert Smith's London office, and was a consultant to the United Nations in Switzerland.
Representative Matters
As Counsel
Representing a Turkish investor in an ICSID arbitration against a CIS State
Acting for a leading South Asian construction group against a U.S. construction company in two LCIA arbitrations relating to the construction of a $500 million highway in Africa
Advising a leading Malaysian energy multinational in relation to the enforcement of an UNCITRAL arbitral award (in multiple jurisdictions).
Representing a major Indian telecommunications corporation in an ICC arbitration arising out of the interpretation of a joint venture agreement relating to a telecom project (New York law; Netherlands seat)
Representing a high profile industrial group and its ultra-high net worth founder in an LCIA arbitration arising out of the acquisition of a significant stake in a bank valued at over £130 million
Representing a Latin American bank in two sets of parallel LCIA proceedings arising out of a $17 million commodities transaction
Acting for a Spanish solar energy contractor in LCIA arbitrations in which our client was seeking urgent interim relief in connection with calls made by the other party under three performance bonds.
Acting for a Luxembourg company in relation to a dispute with a multinational commodities trading group in connection with the construction of a very large piece of infrastructure in the CIS region.
Advising a North African state in an ICSID arbitration initiated by an investor in relation to an alleged expropriation claim
As Arbitrator
Arbitrator in an emergency ICC arbitration between English and U.S. companies arising out of the construction of an 'e-waste' recycling facility (New York law; Paris seat)
Co-arbitrator in an ICC arbitration between French and Chinese companies, arising out of an agreement for the supply of a hydro-electric power plant (English law; London seat)
Sole arbitrator in a Swiss Chambers arbitration between two Russian companies arising out of a deed of guarantee relating to a share purchase agreement (English law; Geneva seat)
Sole arbitrator in an ICC arbitration between Danish and Filipino companies arising out of an agreement for the construction of a carbon steel impregnation plant (Danish law; London seat)
Sole arbitrator in a £2 million LCIA arbitration between an English consultancy company and an Irish construction company arising out of a professional services consultancy agreement (English law; London seat)
Chairman of a three-member tribunal in a multi-million dollar KIAC arbitration between an East African state entity and an Asian trading company
Chairman of a three-member tribunal in a multi-million dollar ad hoc arbitration between a Jersey company and a German insurer arising out of on aircraft insurance policy (French law; Paris seat)
Co-arbitrator in an DIAC arbitration between two UAE entities arising out of an equipment rental agreement (UAE law; Dubai seat)
Publications
Book (as co-editor and co-author): The ICSID Convention, Rules and Regulations: A Practical Commentary (Elgar Publishing, expected 2018)
Book (as sole author): The Functions of Arbitral Institutions (Kluwer Law International 2016)
Book (as co-author): Arbitrating Under the 2014 LCIA Rules (Kluwer Law International 2015)
Article (as sole author): "Is the End Nigh Again? An Empirical Assessment of the 'Judicialization' of International Arbitration," 25 Am. Rev. Int'l Arb. 223 (2014)
Article (as sole author): "Neither Savile Row Nor Quite Vivienne Westwood: The Verdict on the 2014 LCIA Arbitration Rules," 2014 (4) Paris J. of Int'l Arb. 675 (2014)
Chapter (as sole author): "'Literature Review? What Literature Review?!' – The Influence of Legal Culture on Scholarship in International Arbitration," in The Evolution and Future of International Arbitration, Stavros Brekoulakis, Julian Lew, Loukas Mistelis (eds.) (Kluwer 2016)
Chapter (as sole author): "London Court of International Arbitration," in Arbitration in England, Julian D.M. Lew, H. Bor, G. Fullelove, Joanne Greenaway (eds.) (Kluwer 2013)
Chapter (as sole author): "The LCIA," in World Arbitration Reporter, Larry Shore and Loukas Mistelis (eds.) (Juris 2013 & 2016)
Empirical survey (as co-author): "International Arbitration Survey 2013: Corporate choices in International Arbitration," Empirical survey sponsored by PricewaterhouseCoopers and Queen Mary, University of London (2013)
Chapter (as co-author) "International Fraud and Asset Tracing – France," with Denis Chemla, European Lawyer Reference Series (2011)