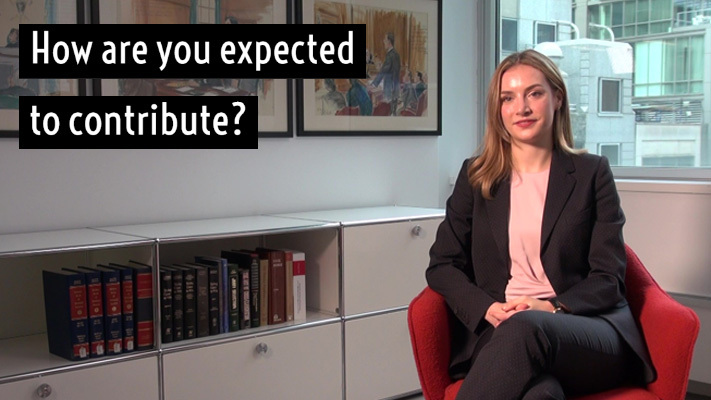 Caleb Hayes-Deats's practice focuses on complex civil litigation, appellate litigation, and white-collar criminal matters and investigations. He has tried cases and argued motions in the Southern Districts of New York and Texas, and has briefed and argued appeals before the Second Circuit.
Before joining MoloLamken, Mr. Hayes-Deats was an Assistant United States Attorney in the U.S. Attorney's Office for the Southern District of New York. As an AUSA, Mr. Hayes-Deats successfully litigated high-profile civil fraud, tax, and Bank Secrecy Act cases involving some of the nation's largest financial institutions, such as Wells Fargo, AIG, and US Bank. In 2016, he was part of a team that, after a five-week mortgage-fraud trial, won the 18th largest jury verdict in the country, according to the National Law Journal's Top 100 Verdicts of 2016. Mr. Hayes-Deats also helped settle high-stakes cases, winning the Department of Justice's John Marshall Award for Alternative Dispute Resolution.
Mr. Hayes-Deats has taught Legal Practice Workshop I & II as a Lecturer in Law at Columbia Law School.
Before working as an AUSA, Mr. Hayes-Deats served as a law clerk to the Honorable Robert A. Katzmann of the United States Court of Appeals for the Second Circuit and to the Honorable Jed S. Rakoff of the United States District Court for the Southern District of New York.
Representative Matters
Member of trial team that won a $298.5 million judgment against a mortgage lender that had fraudulently endorsed mortgages for insurance by the the U.S. Department of Housing & Urban Development (United States v. Americus Mortg. Corp., No. 12 Civ. 2676, 2017 WL 4117347 (S.D. Tex. Sept. 14, 2017)).
Member of team that settled mortgage fraud claims against Wells Fargo for $1.2 billion (United States v. Wells Fargo Bank, N.A., No 12 Civ. 7527 (S.D.N.Y.)).
Member of team that defended the United States against AIG's claim for a $306 million refund of taxes and penalties (AIG, Inc. v. United States, No. 09 Civ. 1871 (S.D.N.Y.)).
Member of team that settled the first ever assessment by the Financial Crimes Enforcement Network ("FinCEN") against a financial institution's Chief Compliance Officer (Treasury v. Haider, No. 15 Civ. 1518 (D. Minn)).
Member of team that settled a $70 million dollar FinCEN assessment against US Bank for violations of the Bank Secrecy Act (Treasury v. U.S. Bank, N.A., No. 18 Civ. 1358 (S.D.N.Y.)).
Litigated a Title VII claim against the N.Y.C. Department of Education for a high school principal's systematic discrimination against all of the black teachers she supervised (United States v. N.Y.C. Dep't of Educ., No. 16 Civ. 4291 (S.D.N.Y)).
Won summary judgment disallowing a $4 million tax deduction (Partita Partners LLC v. United States, 216 F. Supp. 3d 337 (S.D.N.Y. 2016)).
Publications
Demonstrators' Right to Fair Warning, 13 FIRST AMEND. L. REV. 140 (2014)
Revisiting the Right to Fair Warning After Garcia v. Does, 14 FIRST AMEND. L. REV. 182 (2015)
Note, Talk That Isn't Cheap: Does the First Amendment Protect Credit Rating Agencies' Faulty Methodologies from Regulation?, 110 COLUM. L. REV. 1818 (2010)