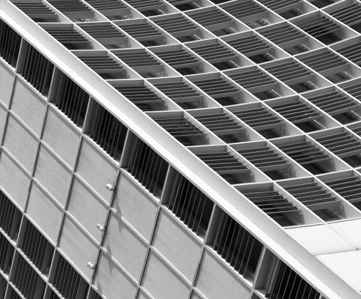 Jeff Lamken, a nationally recognized appellate practitioner, has argued 24 cases before the United States Supreme Court and briefed dozens more on a wide range of topics, including administrative law, the First Amendment, antitrust, bankruptcy, civil rights, criminal procedure, energy, intellectual property, searches and seizures, separation of powers, and telecommunications. He has handled matters in virtually all of the federal courts of appeals and many state appellate courts. Mr. Lamken also develops, briefs, and argues critical motions in significant trial matters.
Before founding MoloLamken, Mr. Lamken headed Baker Botts' Supreme Court and Appellate Practice in Washington, D.C. Mr. Lamken served as an Assistant to the Solicitor General in the United States Department of Justice and was a partner in the Washington, D.C. litigation boutique Kellogg, Huber & Hansen. He clerked for the Honorable Sandra Day O'Connor of the United States Supreme Court and the Honorable Alex Kozinski of the United States Court of Appeals for the Ninth Circuit.
Since 2005, Mr. Lamken has been recognized each year in the Chambers USA Guide to America's Leading Business Lawyers as a top appellate practitioner nationwide. The 2017 edition heralds him for "exquisite" draftsmanship, while the 2015 edition describes him as "outstanding," "incredibly knowledgeable and quick to understand issues"—"a fierce advocate" with a "very detailed" approach. The 2014 edition describes him as "a real leading player—a superstar lawyer." In the 2011 edition, peers lauded Mr. Lamken as "a wonderfully talented appellate lawyer" who is "a joy to work with."
Mr. Lamken received his J.D. from Stanford Law School, where he was the Nathan Abbott Scholar (highest cumulative GPA), a member of the Order of the Coif, and a Senior Editor of the Stanford Law Review. He was also awarded "Best Oral Advocate" in the annual Kirkwood Moot Court competition. Before attending law school, Mr. Lamken graduated with a B.A. in Political Science, magna cum laude, from Haverford College. There, he was awarded the Department Prize in Mathematics, earned the Kurzman Prize in Political Science, and was elected to the Phi Beta Kappa honor society.
Representative Matters
Cases argued before the United States Supreme Court
Frank v. Gaos, No. 17-961 (U.S.) (argued Oct. 31, 2018) (whether a class-action settlement that provides for a cy pres distribution of proceeds, but no direct distribution to class members, is "fair, reasonable, and adequate" and supports class certification)
Hasty v. Abbasi, 137 S. Ct. 1843 (2017) (whether Bivens extends to conduct by prison officials in connection with the confinement of foreign nationals detained in a terrorism investigation)
Bank Markazi v. Peterson, 136 S. Ct. 1310 (2016) (whether a statute that effectively directs a particular result in a single pending case violates separation of powers)
First Am. Fin. Corp. v. Edwards, cert. dismissed as improvidently granted, 567 U.S. 756 (2012) (representing respondent) (whether Section 8 of the Real Estate Settlement Procedures Act of 1974 gives title-insurance purchasers constitutional standing to sue title insurers absent an allegation that the insurers' statutory violations had any impact on the price or quality of the services)
Free Enter. Fund v. Pub. Co. Accounting Oversight Bd., 561 U.S. 477 (2010) (whether the Sarbanes-Oxley Act, which created the Public Company Accounting Oversight Board, violates separation of powers or the Appointments Clause of the U.S. Constitution)
Mac's Shell Serv., Inc. v. Shell Oil Prods. Co., 559 U.S. 175 (2010) (whether a franchisee may recover for "constructive termination" or "constructive non-renewal" under the Petroleum Marketing Practices Act when the franchisee continues to operate the franchise)
NRG Power Mktg., LLC v. Me. Pub. Utils. Comm'n, 558 U.S. 165 (2010) (whether the Mobile-Sierra doctrine, which protects the integrity of wholesale energy contracts, applies when a rate set by contract is challenged by an entity that was not a party to the contract)
BP Am. Prod. Co. v. Burton, 549 U.S. 84 (2006) (whether the limitations period in 28 U.S.C. § 2415(a) applies to federal agency orders requiring the payment of money claimed under a lease or other agreement)
City of Rancho Palos Verdes v. Abrams, 544 U.S. 113 (2005) (whether persons aggrieved by violations of the 1996 Telecommunications Act may bring an action for damages and attorney's fees under 42 U.S.C. §§ 1983, 1988)
Barnhart v. Thomas, 540 U.S. 20 (2003) (whether a claimant's ability to perform her former job precludes an award of disability benefits where that job no longer exists in significant numbers)
Jinks v. Richland County, 538 U.S. 456 (2003) (whether 28 U.S.C. § 1367(d), which tolls state limitations periods while claims are pending in federal court, may constitutionally be applied in a suit against a state's political subdivisions)
Overton v. Bazzetta, 539 U.S. 126 (2003) (whether prisoners have a constitutional right to receive visits while incarcerated, and whether Michigan's prison policies violate such a right)
Price v. Vincent, 538 U.S. 634 (2003) (whether reconsideration of an order granting a directed verdict of acquittal violates double jeopardy)
Wis. Dep't of Health and Family Servs. v. Blumer, 534 U.S. 73 (2002) (whether the "income-first" methodology for determining eligibility is permissible under the Medicaid statute)
Barnhart v. Walton, 533 U.S. 976 (2001) (whether a claimant is entitled to disability benefits if his inability to work lasts less than 12 months)
Corr. Servs. Corp. v. Malesko, 534 U.S. 61 (2001) (whether a prisoner may bring a constitutional claim under Bivens against a private corporation operating a halfway house under contract with the Federal Bureau of Prisons)
Alabama v. Bozeman, 533 U.S. 146 (2001) (whether the Interstate Agreement on Detainers requires the dismissal of criminal charges for violation of its "anti-shuttling" provision)
Lujan v. G&G Fire Sprinklers, 532 U.S. 189 (2000) (whether states must afford contractors a hearing before withholding payments because of the contractors' failure to pay prevailing wages)
Bond v. United States, 529 U.S. 334 (2000) (whether squeezing soft luggage to determine its contents is a "search" within the meaning of the Fourth Amendment)
Shalala v. Ill. Council on Long-Term Care, Inc., 529 U.S. 1 (2000) (whether the judicial review procedures provided by the Medicare statute are exclusive)
Dep't of the Army v. Blue Fox, Inc., 525 U.S. 255 (1999) (whether a subcontractor may bring an equitable lien action against the government when the prime contractor fails to pay the subcontractor)
Minnesota v. Carter, 525 U.S. 83 (1998) (whether short-term business visitors to a home have a reasonable expectation of privacy sufficient to support a Fourth Amendment claim)
Montana v. Crow Indian Tribe, 523 U.S. 696 (1998) (whether an Indian tribe may obtain restitution of taxes that the state unlawfully collected from contractors mining coal on tribal lands)
Cohen v. De La Cruz, 523 U.S. 213 (1998) (whether punitive damages awards for fraud are dischargeable in bankruptcy)
Selected party briefs in the United States Supreme Court
Rubin v. Islamic Republic of Iran, 138 S. Ct. 816 (2018) (whether a 2008 amendment to the Foreign Sovereign Immunities Act provides a freestanding waiver of immunity that permits executing on a sovereign nation's property)
Mohamad v. Palestinian Authority, 566 U.S. 449 (2012) (whether the term "individual" in the Torture Victim Protection Act extends beyond natural persons)
Erica P. John Fund, Inc. v. Halliburton Co., 563 U.S. 804 (2011) (whether private securities fraud plaintiffs must prove loss-causation to obtain class certification)
Jones v. Harris Assocs., 559 U.S. 335 (2010) (establishing the standard for determining whether an investment adviser's fees violate its statutory fiduciary duty to the fund it manages)
Selected amicus briefs in the United States Supreme Court
Janus v. Am. Fed'n of State, Cty., & Mun. Emps., Council 31, No. 16-1466 (U.S.) (brief of amicus curiae American Federation of Government Employees addressing whether public-sector union agency-fee arrangements are unconstitutional under the First Amendment)
Oil States Energy Servs., LLC v. Greene's Energy Grp., LLC, 138 S. Ct. 1365 (2018) (brief of amicus curiae Pharmaceutical Research & Manufacturers of America addressing whether inter partes review—an adversarial process used by the Patent and Trademark Office to analyze the validity of existing patents—violates the U.S. Constitution by extinguishing private property rights through a non-Article III forum)
Impression Prods., Inc. v. Lexmark Int'l, Inc., 137 S. Ct. 1523 (2017) (brief of amicus curiae Qualcomm, Inc., addressing whether the sale of a patented product exhausts U.S. patent rights despite use restrictions and conditions in the sales contract)
Hughes v. Talen Energy Mktg., LLC, 136 S. Ct. 1288 (2016) (brief of amicus curiae NRG Energy, Inc., addressing the scope of FERC's jurisdiction over, and federal preemption of, state energy initiatives)
FERC v. Elec. Power Supply Ass'n, 136 S. Ct. 760 (2016) (brief of amici curiae economists addressing FERC's economic justifications for its regulation of demand-response payments)
Comptroller v. Wynne, 135 S. Ct. 1787 (2015) (brief of amicus curiae U.S. Chamber of Commerce addressing whether a State can tax its residents on out-of-state income without providing a credit for out-of-state taxes)
Am. Broad. Cos. v. Aereo, Inc., 134 S. Ct. 2498 (2014) (brief of amicus curiae Cablevision Systems Corp. in a copyright challenge to Aereo's internet television retransmission service)
Nautilus, Inc. v. Biosig Instruments, Inc., 134 S. Ct. 2120 (2014) (brief of amicus curiae Yahoo! and other high-tech companies addressing the degree of particularity required for patent claims)
Alice Corp. Pty. Ltd. v. CLS Bank Int'l, 134 S. Ct. 2347 (2014) (brief of amici curiae Microsoft, Adobe Systems, and Hewlett-Packard addressing the patent-eligibility of computer-implemented inventions under Section 101 of the Patent Act)
Octane Fitness, LLC v. ICON Health & Fitness, Inc., 134 S. Ct. 1749 (2014), and Highmark Inc. v. Allcare Health Mgmt. Sys. Inc., 134 S. Ct. 1744 (2014) (brief of amici curiae Yahoo! and other high-tech companies addressing the "exceptional case" standard for fee-shifting under Section 285 of the Patent Act)
EPA v. EME Homer City Generation, LP, 570 U.S. 916 (2013) (brief of amicus curiae U.S. Chamber of Commerce in a suit challenging the EPA's rules implementing the interstate pollution restrictions of the Clean Air Act)
Ass'n for Molecular Pathology v. Myriad Genetics, 569 U.S. 576 (2013) (brief of amicus curiae The Coalition for 21st Century Medicine addressing the patent-eligibility of isolated human DNA under Section 101 of the Patent Act)
Genesis HealthCare Corp. v. Symczyk, 569 U.S. 66 (2013) (brief of amicus curiae DRI—The Voice of the Defense Bar addressing whether a putative class action can continue when the named plaintiff's claim becomes moot)
Wal-Mart Stores, Inc. v. Dukes, 564 U.S. 338 (2011) (brief of amici curiae Altria Group and other leading U.S. companies addressing the need for significant proof of a general policy of discrimination to certify an employment-discrimination class action)
Altria Grp. v. Good, 555 U.S. 70 (2008) (brief of amicus curiae U.S. Chamber of Commerce addressing whether federal law preempts state-law fraud challenges to FTC-authorized statements in cigarette advertising)
Morgan Stanley Capital Grp. v. Pub. Util. Dist. No. 1 of Snohomish Cty., 554 U.S. 527 (2008) (brief of amici curiae economists addressing the standard for abrogation of long-term energy contracts under the Mobile-Sierra doctrine)
Representative Matters in the United States Courts of Appeals
Sierra Club v. Va. Elec. & Power Co., 903 F.3d 403 (4th Cir. 2018) (whether stored coal ash is a "point source" subject to the Clean Water Act's permit requirement)
Gilead Scis., Inc. v. Merck & Co., Inc., 888 F.3d 1231 (Fed. Cir. 2018) (whether the district court erred by invoking "unclean hands" to nullify a $200 million jury verdict and to bar Merck from asserting its patents against Gilead)
United Parcel Serv., Inc. v. Postal Regulatory Comm'n, 890 F.3d 1053 (D.C. Cir. 2018) (whether the U.S. Postal Service properly allocates costs caused by competitive products, like parcel delivery, to those products)
NRG Power Mktg., LLC v. FERC, 862 F.3d 108 (D.C. Cir. 2017) (whether FERC exceeded its authority under Section 205 of the Federal Power Act by imposing a substantially different rate scheme than the one the utility had proposed)
Advanced Energy Mgmt. Alliance v. FERC, 860 F.3d 656 (D.C. Cir. 2017) (whether FERC properly approved changes to PJM's capacity performance rules)
In re Fairfield Sentry Ltd., 690 F. App'x 761 (2d Cir. 2017) (whether a U.S. bankruptcy court in a Chapter 15 case must defer to a foreign insolvency court's decision approving the foreign debtor's sale of U.S. assets)
In re Vivendi, S.A. Sec. Litig., 838 F.3d 223 (2d Cir. 2016) (whether (a) alleged misrepresentations regarding "liquidity risk" are actionable under the federal securities laws, and (b) loss-causation has been demonstrated where the stock price did not move in response to individual misrepresentations)
Drone Techs., Inc. v. Parrot S.A. & Parrot Inc., 838 F.3d 1283 (Fed. Cir. 2016) (whether the district court abused its discretion in entering a default judgment on liability as a discovery sanction)
McRO, Inc. v. Bandai Namco Games Am., Inc., 837 F.3d 1299 (Fed. Cir. 2016) (whether a patent for automatically animating the lip synchronization and facial expressions of 3-dimensional characters was directed to an abstract idea that is not patent-eligible subject matter under Section 101 of the Patent Act)
Rubin v. Islamic Republic of Iran, 830 F.3d 470 (7th Cir. 2016) (whether 28 U.S.C. § 1610(g) provides a freestanding exception to sovereign immunity from attachment, and whether 28 U.S.C. § 1610(a) applies to a foreign sovereign's property only when the property is used in the United States by the foreign state itself)
Hourani v. Mirtchev, 796 F.3d 1 (D.C. Cir. 2015) (whether the Racketeering Influenced and Corrupt Organizations Act extends to an alleged conspiracy to commit extortion abroad)
Versata Dev. Grp., Inc. v. SAP Am., Inc., 793 F.3d 1306 (Fed. Cir. 2015) (whether the Patent and Trademark Office properly defined "covered business method" patents subject to transitional review proceedings, and whether a patent for a computerized pricing engine is directed to patent-eligible subject matter)
Soverain Software LLC v. Victoria's Secret, 778 F.3d 1311 (Fed. Cir. 2015) (whether an appellate decision sua sponte holding patent claims invalid has issue-preclusive effect in later litigation)
NES Fin. Corp. v. JPMorgan Chase Bank, N.A., 556 F. App'x 12 (2d Cir. 2014) (whether plaintiff in fraud action proved damages and justifiable reliance, and whether the parties' contract required additional payments)
New Eng. Power Generators Ass'n, Inc. v. FERC, 757 F.3d 283 (D.C. Cir. 2014) (whether rules to mitigate uneconomic entry into ISO New England energy markets were arbitrary and capricious)
United States ex rel. Nathan v. Takeda Pharm. N. Am., Inc., 707 F.3d 451 (4th Cir. 2013) (whether pharmaceutical company's promotion of a drug for off-label purposes caused false claims to be presented to the government in violation of the False Claims Act), cert. denied, 134 S. Ct. 1759 (2014)
Rambus Inc. v. Rea, 527 F. App'x 902 (Fed. Cir. 2013) (whether substantial evidence supported the Patent and Trademark Office's finding that 25 patent claims were anticipated by an earlier patent)
United States v. Danielczyk, 683 F.3d 611 (4th Cir. 2012) (whether, following Citizens United, the Federal Election Campaign Act's categorical ban on corporate contributions to candidates violates the First Amendment), cert. denied, 133 S. Ct. 1459 (2013)
Therasense, Inc. v. Becton, Dickinson & Co., 649 F.3d 1276 (Fed. Cir. 2011) (en banc) (whether the elements of inequitable conduct should be made more exacting with respect to intent, materiality, and causation, and by excluding a "balancing" approach)
Arar v. Ashcroft, 585 F.3d 559 (2d Cir. 2009) (en banc) (whether Bivens and the Torture Victim Prevention Act allow a foreign national claiming to have been tortured by foreign officials abroad to sue U.S. officials for alleged complicity), cert. denied, 560 U.S. 978 (2010)
AES Sparrows Point LNG, LLC v. Wilson, 589 F.3d 721 (4th Cir. 2009) (whether state agency's denial of a Clean Water Act water quality certificate for a proposed gas pipeline was untimely or otherwise invalid)
Cartoon Network LP v. CSC Holdings, Inc., 536 F.3d 121 (2d Cir. 2008) (whether cable company's remote-storage DVR infringes copyrights by allowing customers to record programming and store their recordings in a remote location), cert. denied, 129 S. Ct. 2890 (2009)
AES Sparrow Point LNG, LLC v. Smith, 527 F.3d 120 (4th Cir.) (whether county law making it illegal to build a liquefied natural gas terminal in a particular location is preempted by the Natural Gas Act), cert. denied, 555 U.S. 888 (2008)
Kirch v. Liberty Media Corp., 449 F.3d 388 (2d Cir. 2006) (whether statements about a third party can support a defamation claim, and whether plaintiff proved claims of tortious interference with contract and prospective economic advantage)
Selected amicus briefs in the United States Courts of Appeals
Oracle Am., Inc. v. Google LLC, 886 F.3d 1179 (Fed. Cir. 2018) (brief of amici curiae Microsoft, Red Hat, and Hewlett-Packard addressing fair-use doctrine in context of software copyrights)
Wi-Fi One, LLC v. Broadcom Corp., 878 F.3d 1364 (Fed. Cir. 2018) (brief of amicus curiae Elm 3DS Innovations, LLC, addressing the extent to which PTO decisions initiating inter partes review are subject to appellate review)
Hickcox-Huffman v. U.S. Airways, Inc., 855 F.3d 1057 (9th Cir. 2017) (brief of amicus curiae Air Transport Association of America, Inc., addressing whether the Airline Deregulation Act preempts state-law claims arising out of delayed baggage)
ClearCorrect Operating, LLC v. Int'l Trade Comm'n, 810 F.3d 1283 (Fed. Cir. 2015) (brief of amicus curiae Business Software Alliance addressing ITC jurisdiction over digital transmissions)
Beer v. United States, 696 F.3d 1174 (Fed. Cir. 2012) (en banc) (brief of amicus curiae Federal Judges Association addressing cost-of-living adjustments for Article III judges), cert. denied, 133 S. Ct. 1997 (2013)
TiVo Inc. v. EchoStar Corp., 646 F.3d 869 (Fed. Cir. 2011) (en banc) (brief of amicus curiae Association for Competitive Technology addressing the standard for judicial enforcement of patent injunctions)
Bus. Roundtable v. SEC, 647 F.3d 1144 (D.C. Cir. 2011) (brief of amici curiae Institutional Investors, TIAA-CREF, and other funds addressing an SEC rule allowing shareholders to include director nominees in company proxy materials)
Presentations
"Oral Argument Before Trial and Appellate Courts," 10th Circuit Bench and Bar Conference, Colorado Springs, CO, 2010
"IP Considerations from a Supreme Court Insider," 6th Annual Advanced Patent Litigation Course, Texas Bar CLE, San Antonio, TX, 2010
"Intellectual Property Law Cases Before the Supreme Court," State Bar of Texas Annual Meeting, San Antonio, TX, 2006
"U.S. Supreme Court Update: Developments and Trends, With an Emphasis on High Points—and Low Points—in Appellate Advocacy," 15th Annual Conference on State and Federal Appeals, The University of Texas School of Law, Austin, TX, 2005
News & Appearances