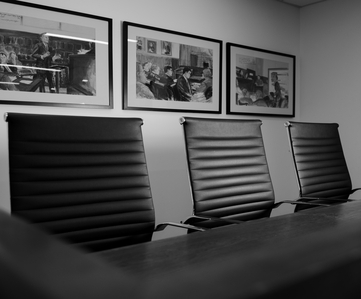 Lauren Weinstein's practice focuses on trial and appellate litigation. She represents clients before the United States Supreme Court, the federal courts of appeals, and other federal and state courts. Her practice covers a broad array of subject matters, including antitrust law, class actions, constitutional law, business litigation, and securities suits.
Prior to joining MoloLamken, Ms. Weinstein served as a law clerk to the Honorable M. Margaret McKeown of the United States Court of Appeals for the Ninth Circuit. She also served as a law clerk to the Honorable John G. Koeltl of the United States District Court for the Southern District of New York.
Ms. Weinstein is fluent in Spanish and French.
Representative Matters
Represented the Central Bank of Iran in a constitutional challenge to the Iran Threat Reduction and Syria Human Rights Act of 2012 (Bank Markazi v. Peterson, 136 S. Ct. 1310 (2016))
Successful defense on appeal of nearly $50 million jury verdict in securities fraud suit (In re Vivendi, S.A. Sec. Litig., 838 F.3d 223 (2d Cir. 2016))
Successful defense of major French newspaper in copyright litigation (pending in the Southern District of New York)
Appointed as pro bono counsel in appeal from denial of asylum and withholding of removal under the Convention Against Torture (Angarita-Solorzano v. Lynch, 639 F. App'x 454 (9th Cir. 2016))
Appeal of an order addressing statute of limitations applicable to residential mortgage-backed securities "putback" suit (In re Part 60 Put-Back Litig., 2017 WL 161030 (N.Y. App. Div. 1st Dep't 2017))
Representation of global pharmaceutical company in $2.3 billion fraud and breach of contract suit
Representation of global financial institution in multiple RMBS "putback" suits in the Southern District of New York and New York Supreme Court
Representation of individual in DOJ investigation regarding alleged violations of federal campaign finance laws
Appointed as pro bono counsel in appeal from denial of petition for writ of habeas corpus (Helton v. Boughton, Seventh Cir., No. 16-2678). Government confessed error after petitioner's opening brief was filed
Representing putative class in antitrust suit against Carolinas HealthCare System (pending in the Western District of North Carolina, No. 3:18-cv-00095)
Appointed as pro bono counsel to represent an individual in an appeal from denial of petition for writ of habeas corpus (pending in 7th Cir., No. 17-2594)
Publications
News & Appearances