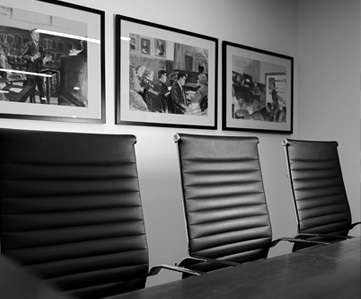 Rayiner Hashem's practice focuses on complex civil litigation, patent litigation, and appellate litigation.
Mr. Hashem has served as a law clerk to the Honorable Dolores K. Sloviter of the United States Court of Appeals for the Third Circuit. During law school, he also served as law clerk to former Commissioner Meredith A. Baker of the Federal Communications Commission.
Mr. Hashem holds a B.S. in Aerospace Engineering from the Georgia Institute of Technology. Before attending law school, he was a software engineer at a wireless technology R&D firm.
Representative Matters
Impression Prods., Inc. v. Lexmark Int'l, Inc., 137 S. Ct. 1523 (2017) – Drafted amicus brief on behalf of leading cellular wireless technology company in case addressing patent exhaustion doctrine
Oracle America, Inc. v. Google, Inc., No. 17-1118 (Fed. Cir.) – Drafted amicus brief on behalf of leading software company in case addressing copyright fair use
NATOA v. FCC, 862 F.3d 18 (D.C. Cir. 2017) – Drafted briefs for cable television and broadband trade association as intervenor in case addressing powers of state and local television franchising authorities
NRG Power Marketing v. FERC, 862 F.3d 108 (D.C. Cir. 2017) – Drafted briefs for leading energy company as petitioner in challenge to federal electricity market regulations
AEMA v. FERC, 860 F.3d 656 (D.C. Cir. 2017) – Drafted briefs for energy-industry trade group as intervenor in challenge to federal electricity market regulations
United States Telecom Association v. FCC, 825 F.3d 674 (D.C. Cir. 2016) – Drafted briefs for cable television and broadband trade association as petitioner challenging FCC's "net neutrality" regulations
United States Telecom Association v. FCC, No. 15-1414 (D.C. Cir.) – Drafted brief for telecommunications industry trade group as intervenor in challenge to FCC "tech transitions" regulations
In re NFL Players Concussion Litig., 821 F.3d 410 (3d Cir. 2016) – Drafted briefs challenging final approval of class action settlement in mass tort case
In re New Jersey Tax Sales Certificates Antitrust Litig., No. 16-3965 (3d Cir.) – Drafted briefs challenging final approval of class action settlement in antitrust case
ClearCorrect Operating, LLC v. Int'l Trade Comm'n, 810 F.3d 1283 (Fed. Cir. 2015) – Drafted amicus brief on behalf of software-industry trade association in case addressing ITC jurisdiction over digital transmissions
Multinational oil and gas exploration and production company in patent infringement lawsuit
Small R&D company and patent holder in patent infringement lawsuit against apparel manufacturers
Patent holder in patent infringement lawsuit against financial technology companies
Retired NFL football players objecting to class action settlement in mass tort litigation
Homeowner objecting to class action settlement in antitrust litigation
Corporate directors and officers in breach-of-fiduciary duty action brought by federal agency
Leading defense contractor in internal investigation of embezzlement by employee
Publications